La Petite Mort is a sex education exhibition about the female orgasm. More than just an act of celebration, the show strives to empower, make a case for sex positivity, and change the dialogue around female sexuality that is often repressive and exclusionary - especially towards members of the LGBTQ+ community. Originally translating from French, La Petite Mort, meaning "little death" has changed to compare the sensation of orgasm to death.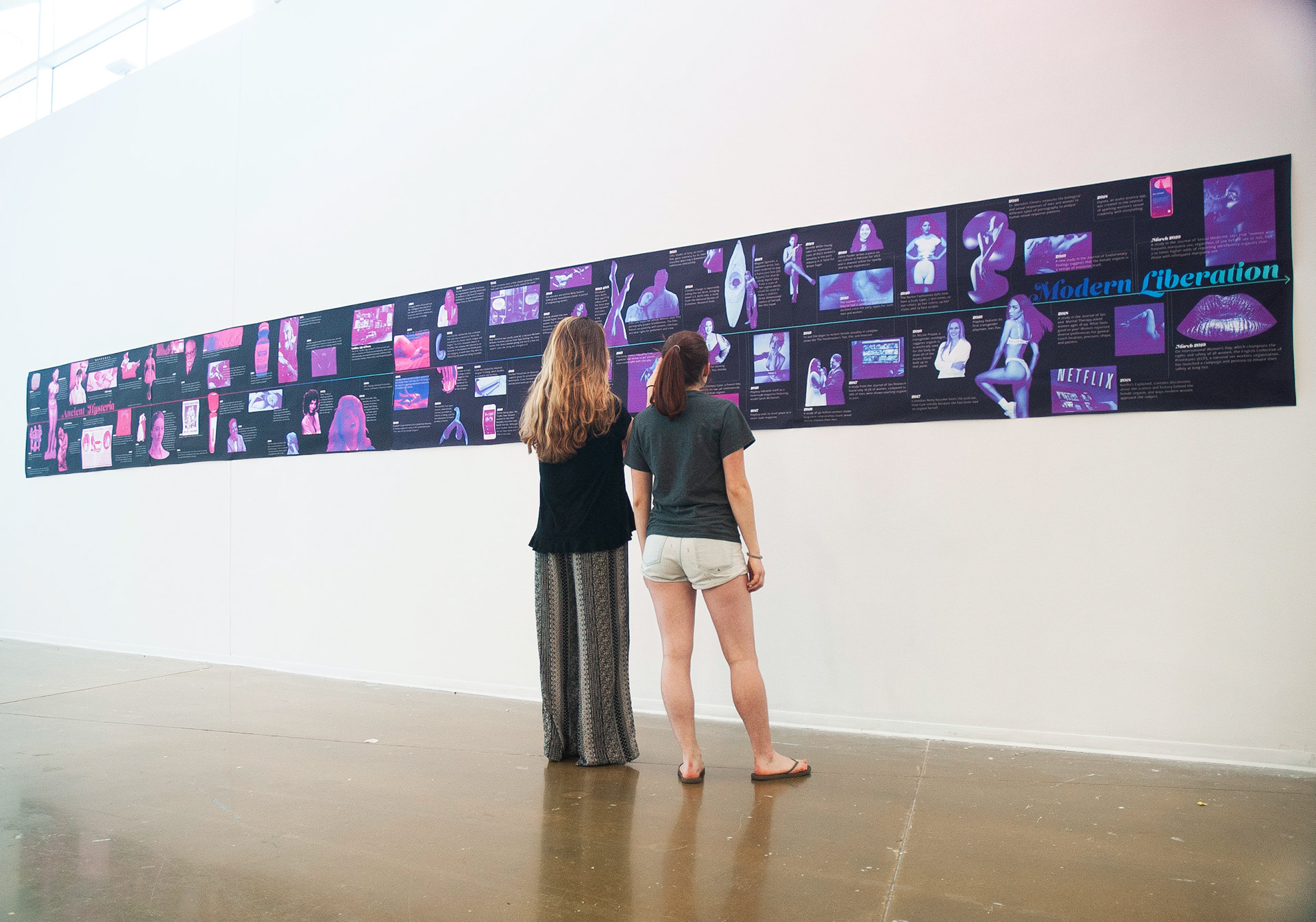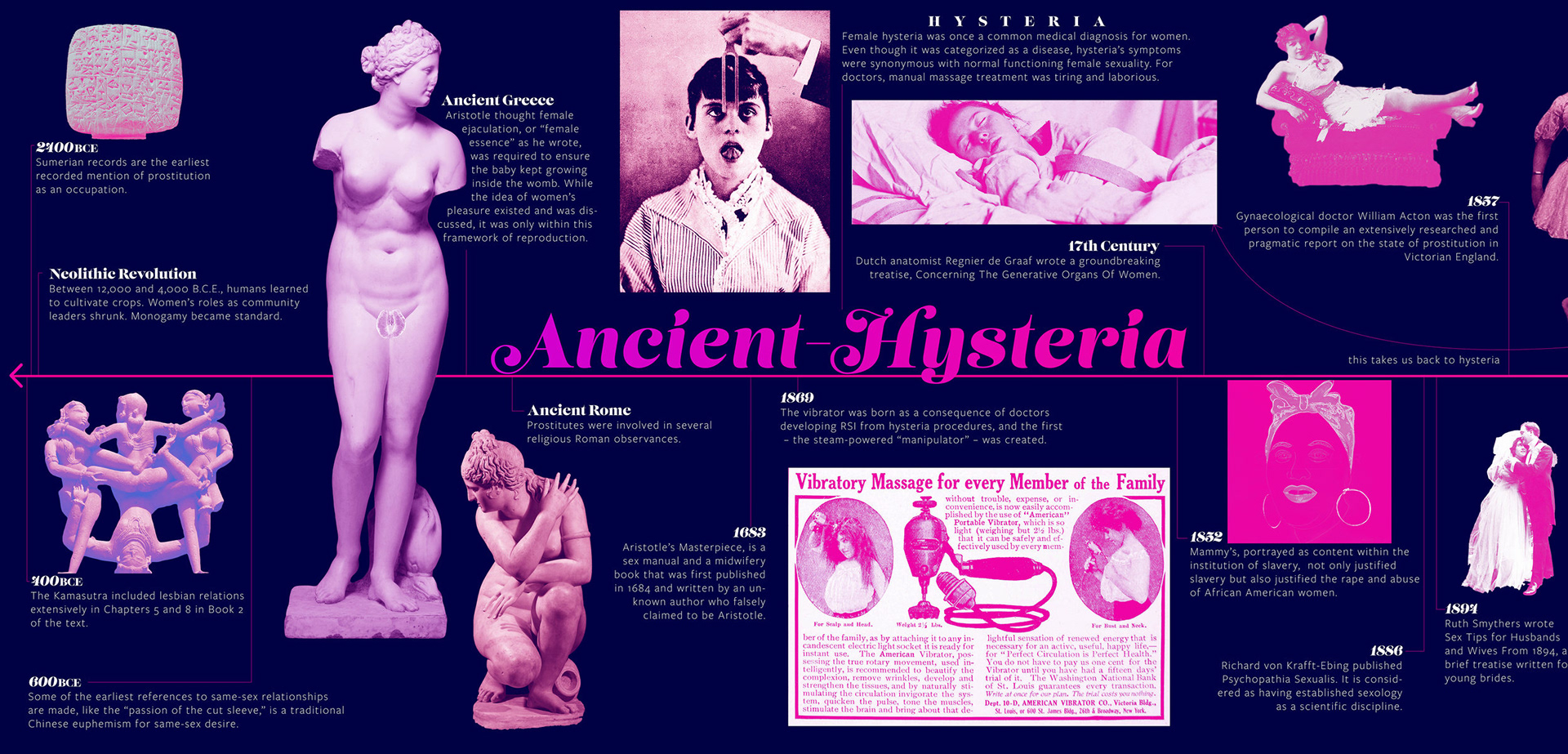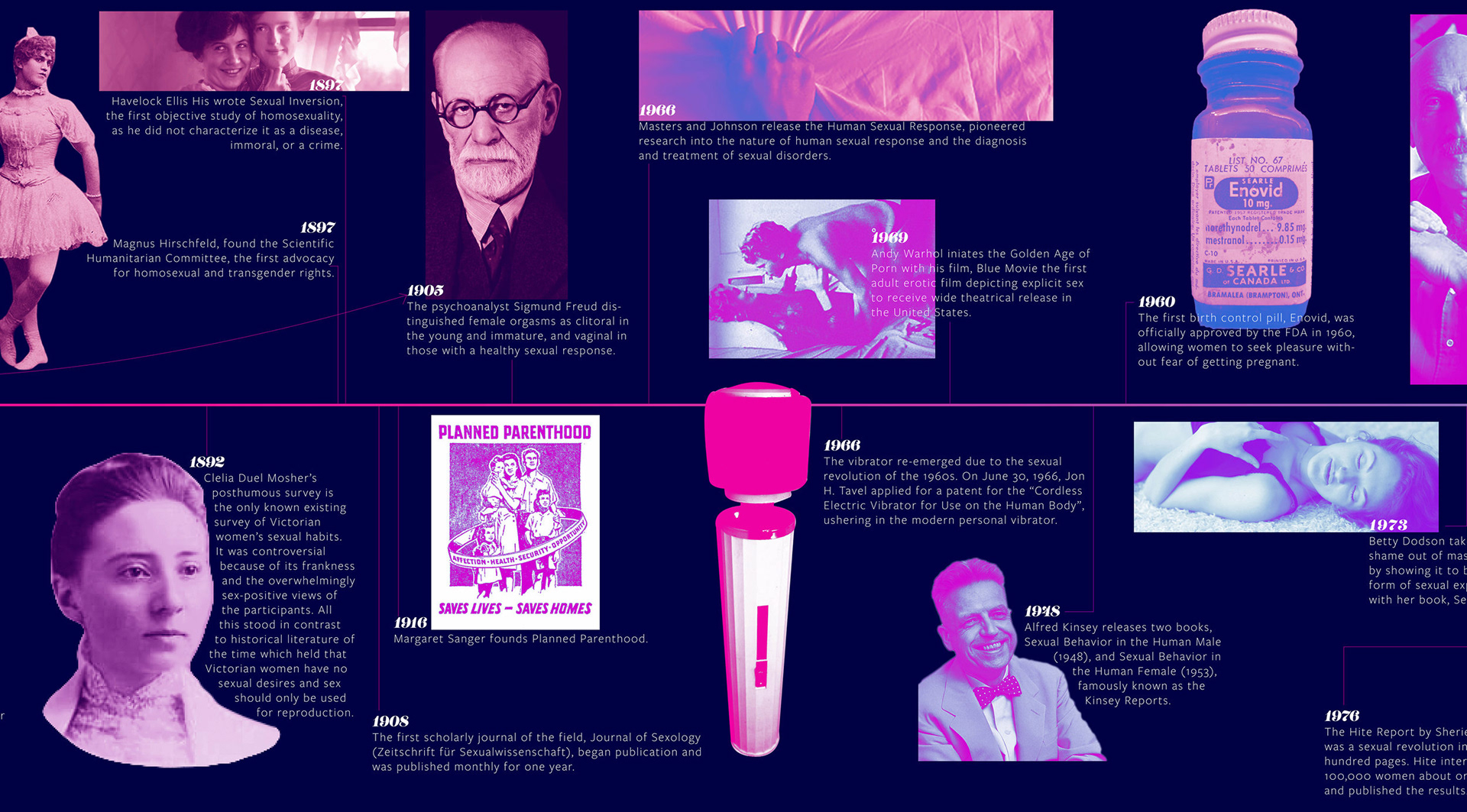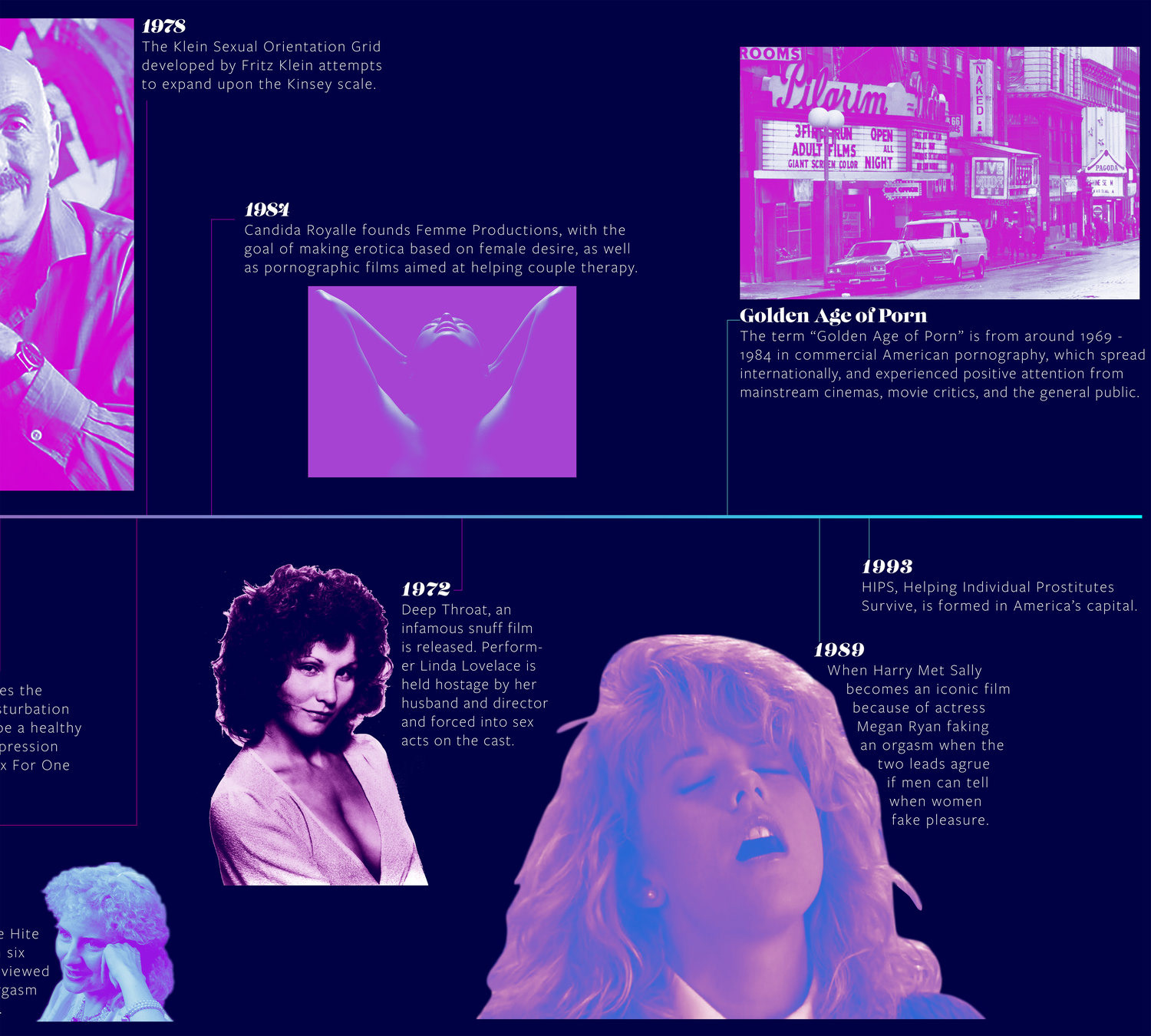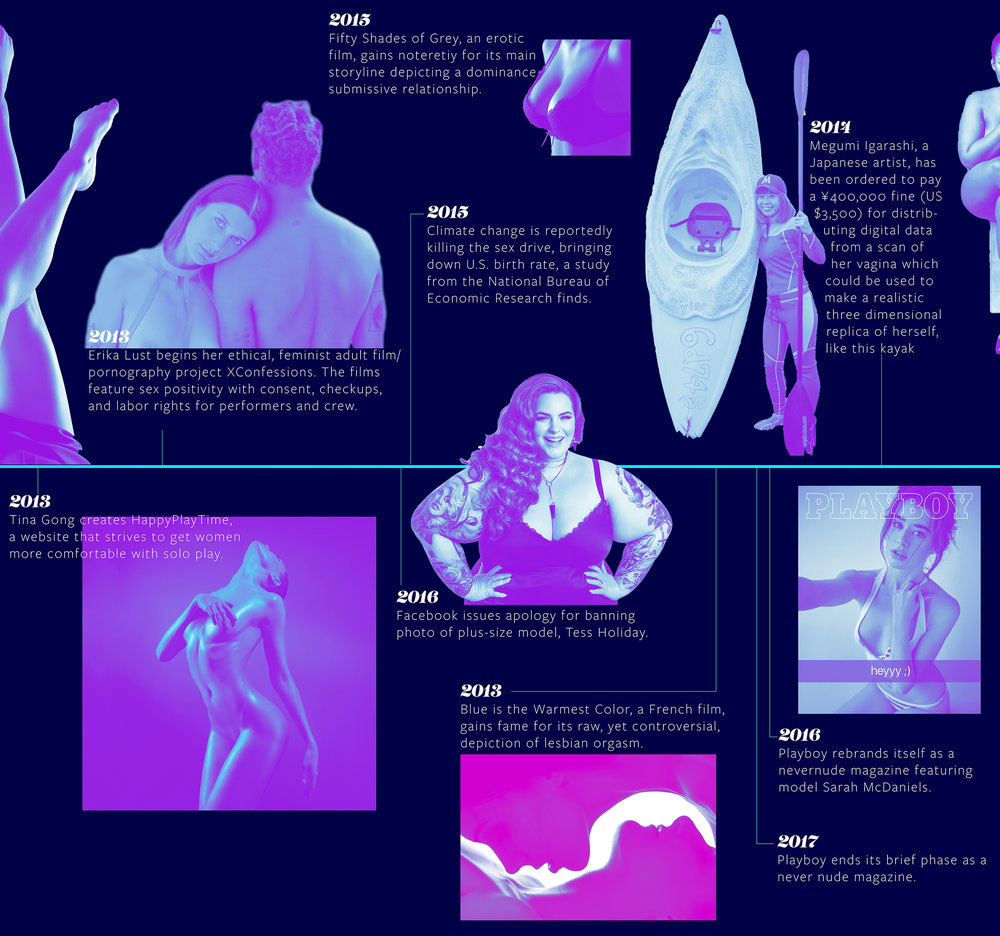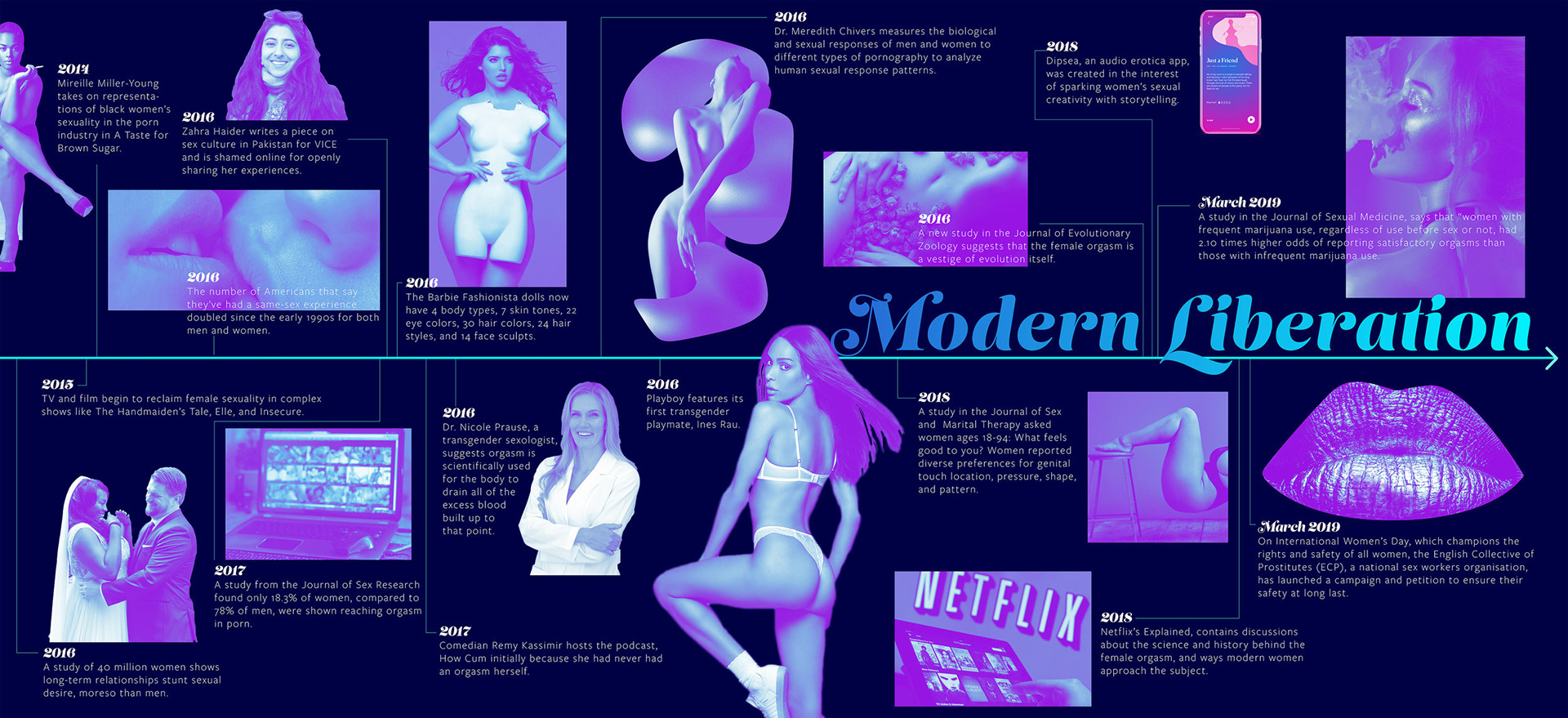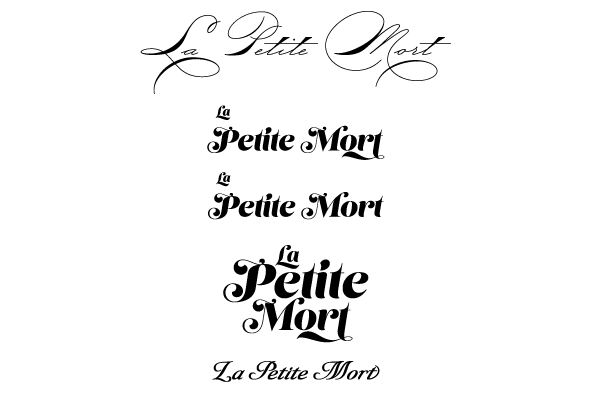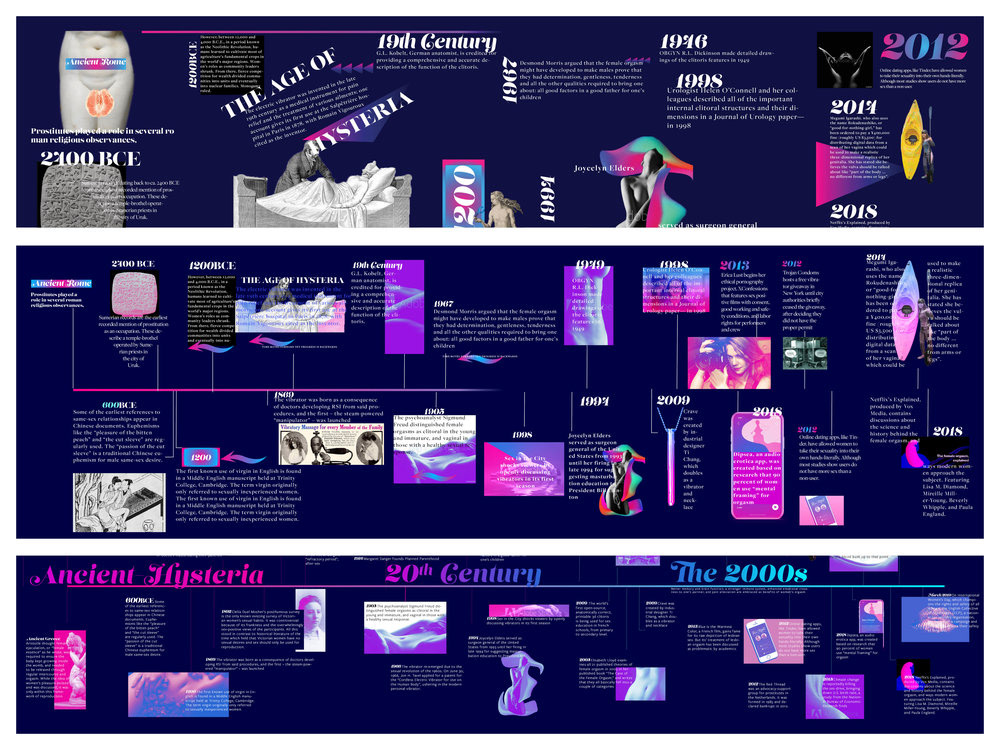 I began to tackle this subject with a rough scratchboard of typographic solutions. My design process tends to be very experimental, so I moved forward with non-linear versions of my timeline and variations before I arrived at the finished design.
Before the exhibition was installed, I conducted a survey about orgasm and received responses from 65 identifying women ages 18-32. All of the women that took my survey said they felt comfortable asking for consent, and I wanted to add something spectacle to celebrate. Thusly, a balloon was blown up to represent every woman.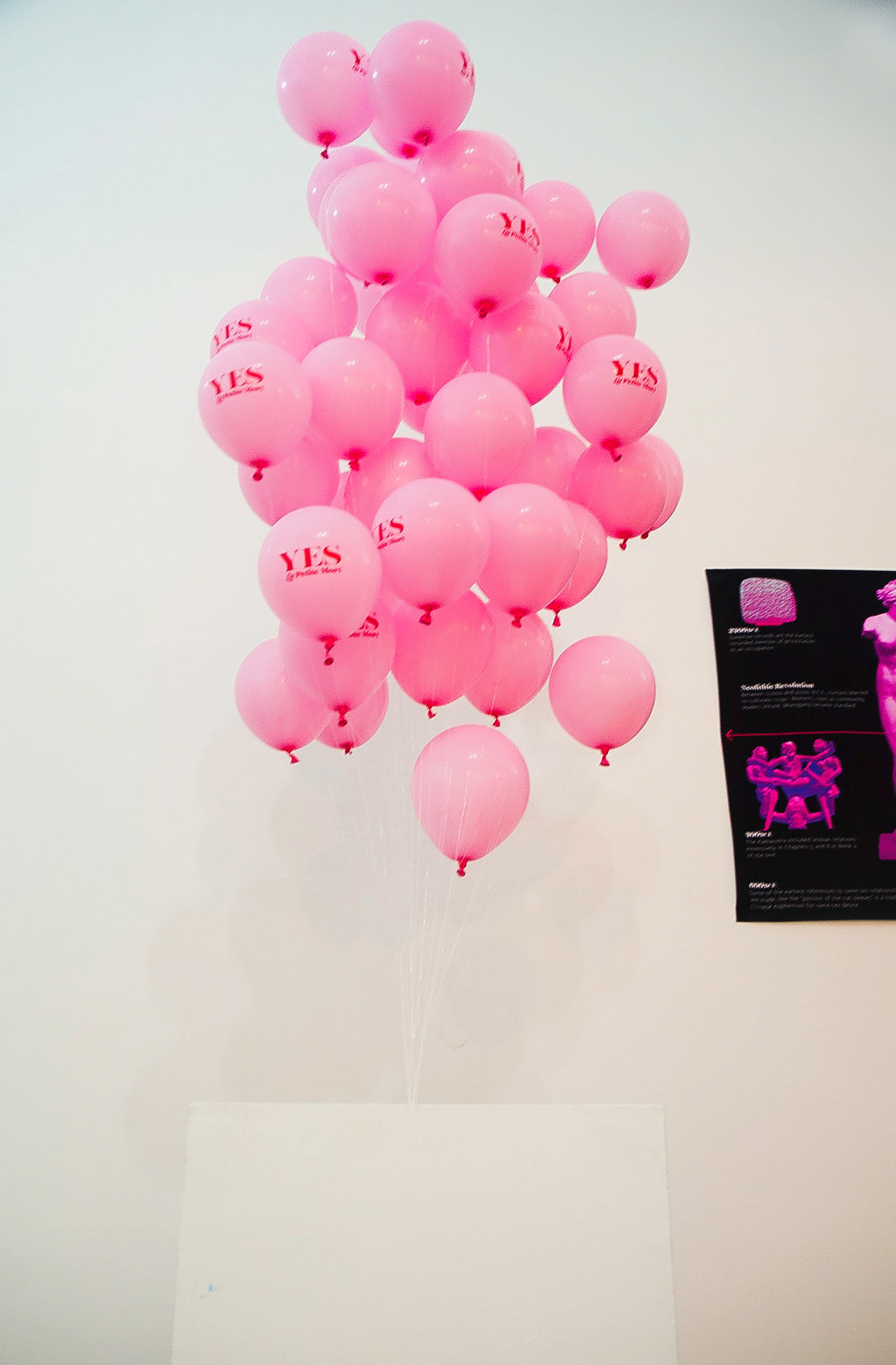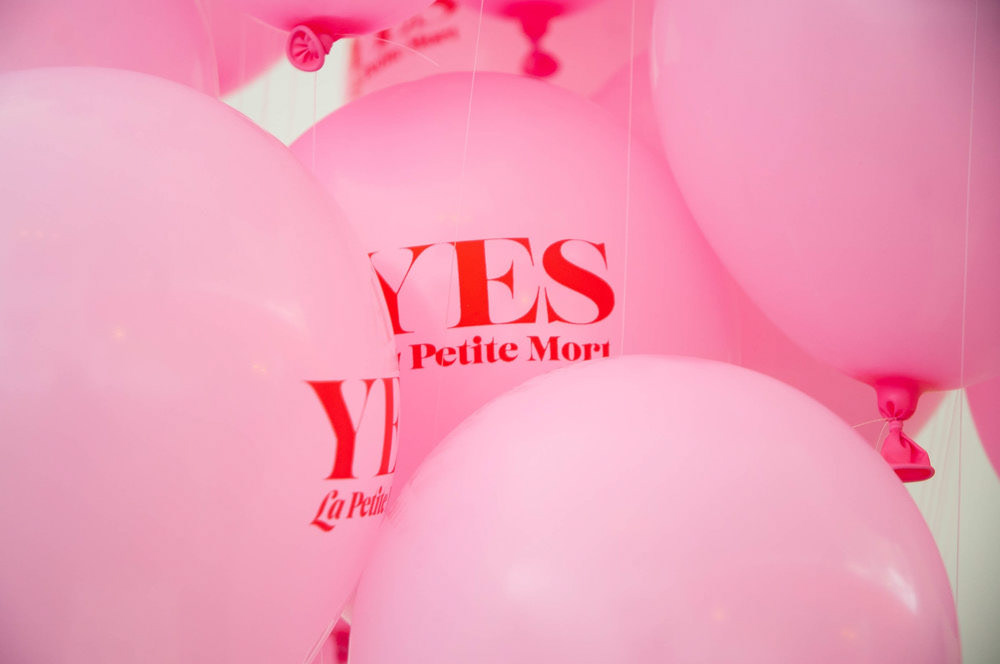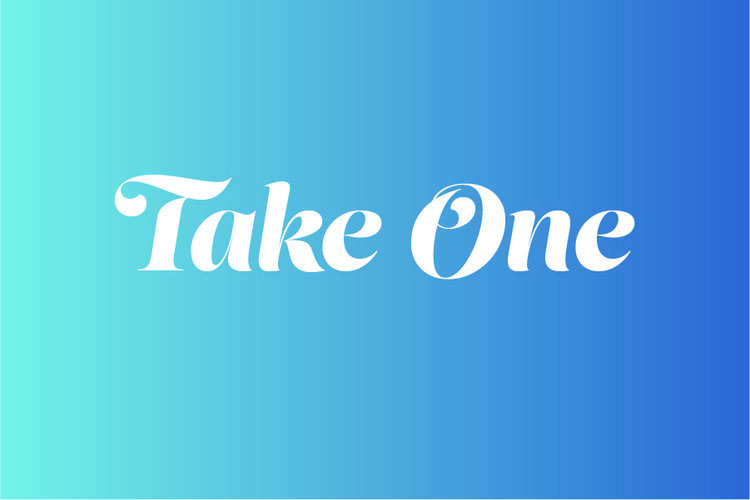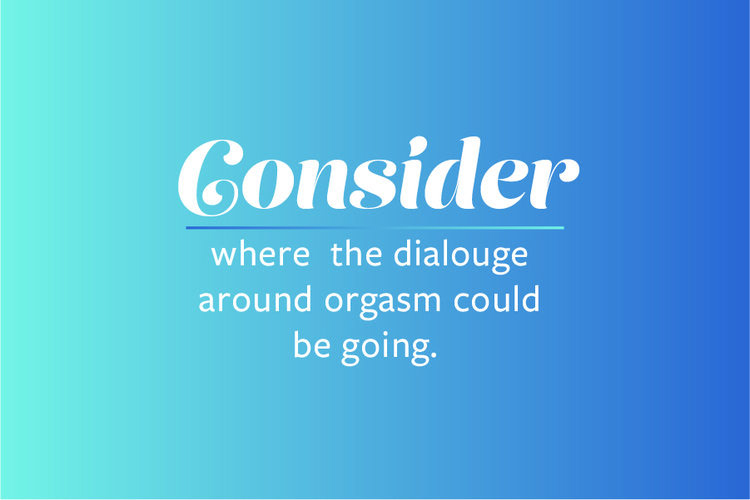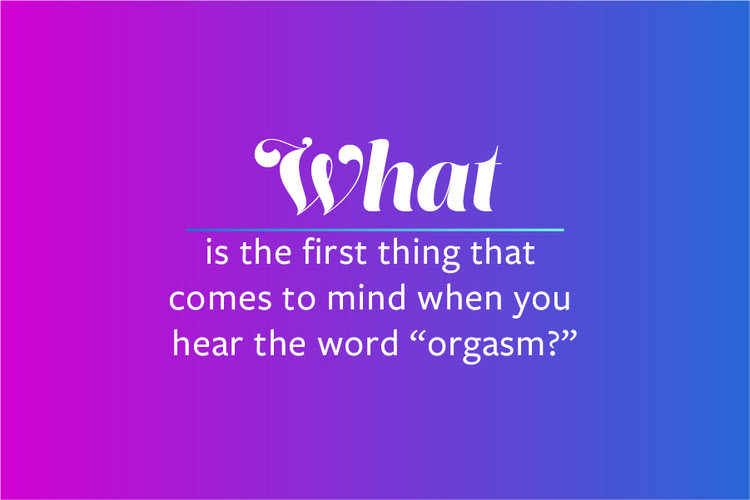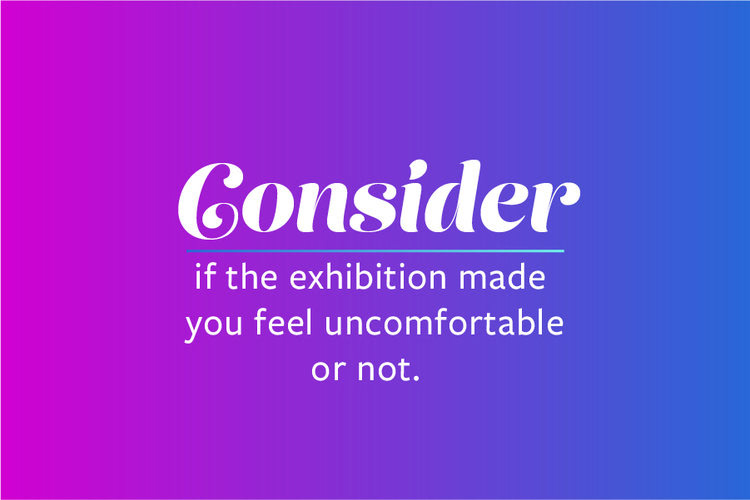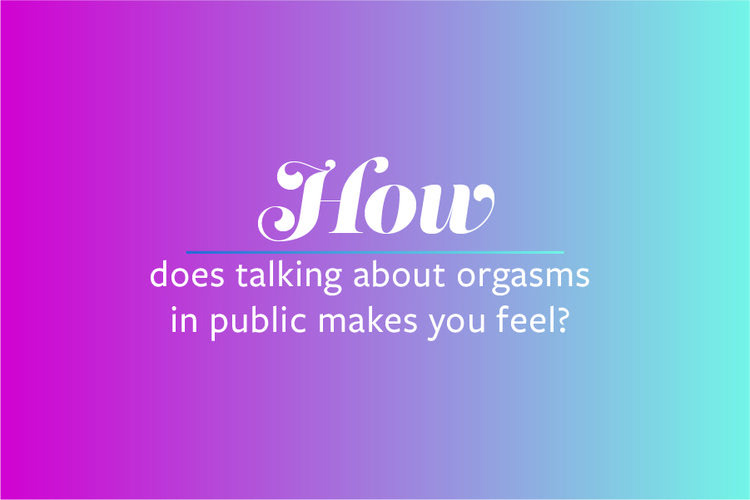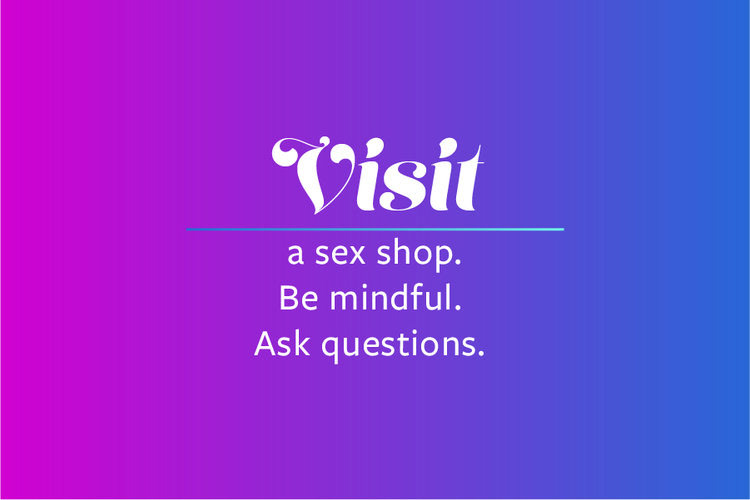 At the end of the timeline, in front of balloons, little takeaways were left in three stacks for viewers to internalize the underlying metaphysical themes of the show.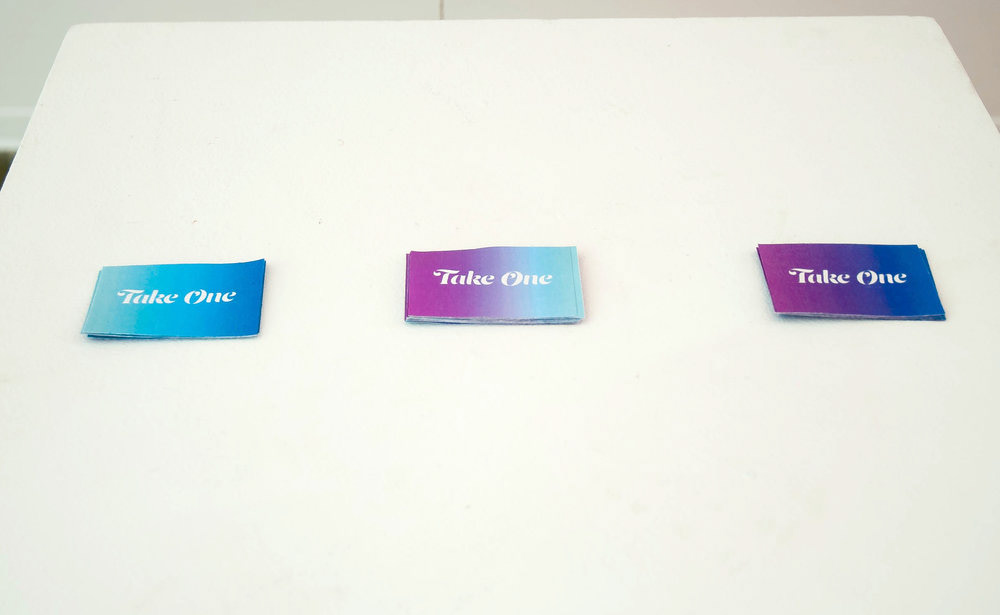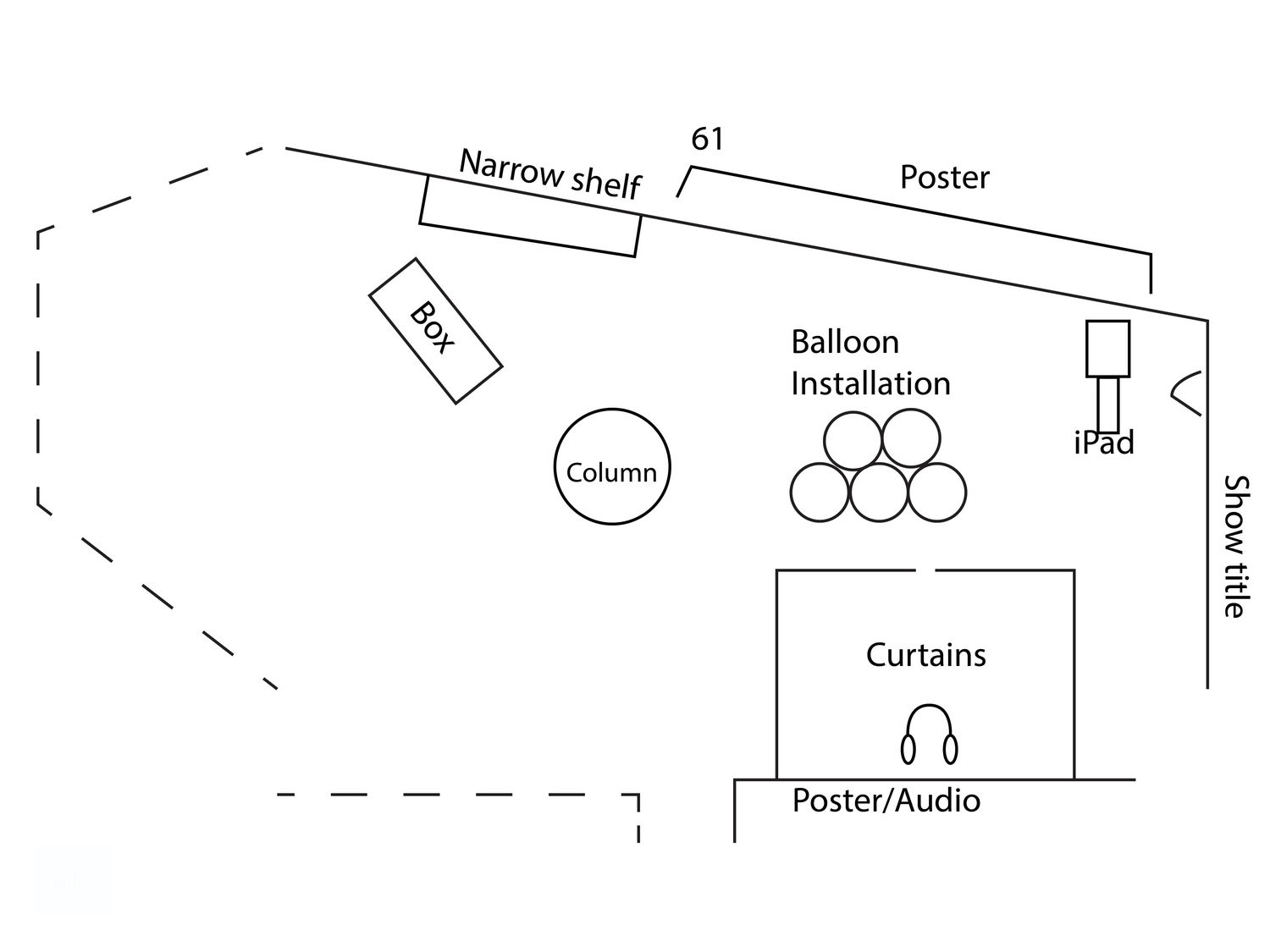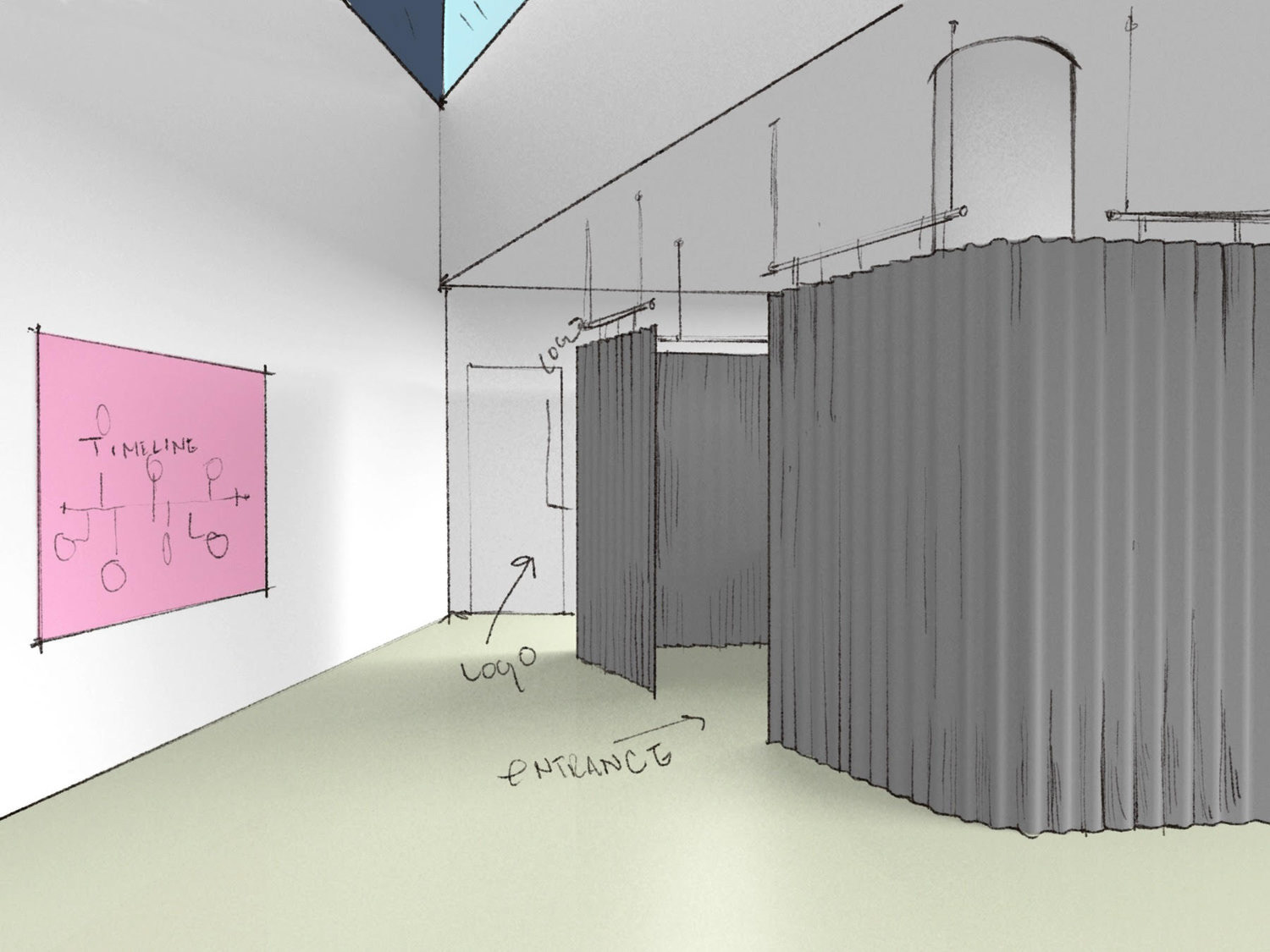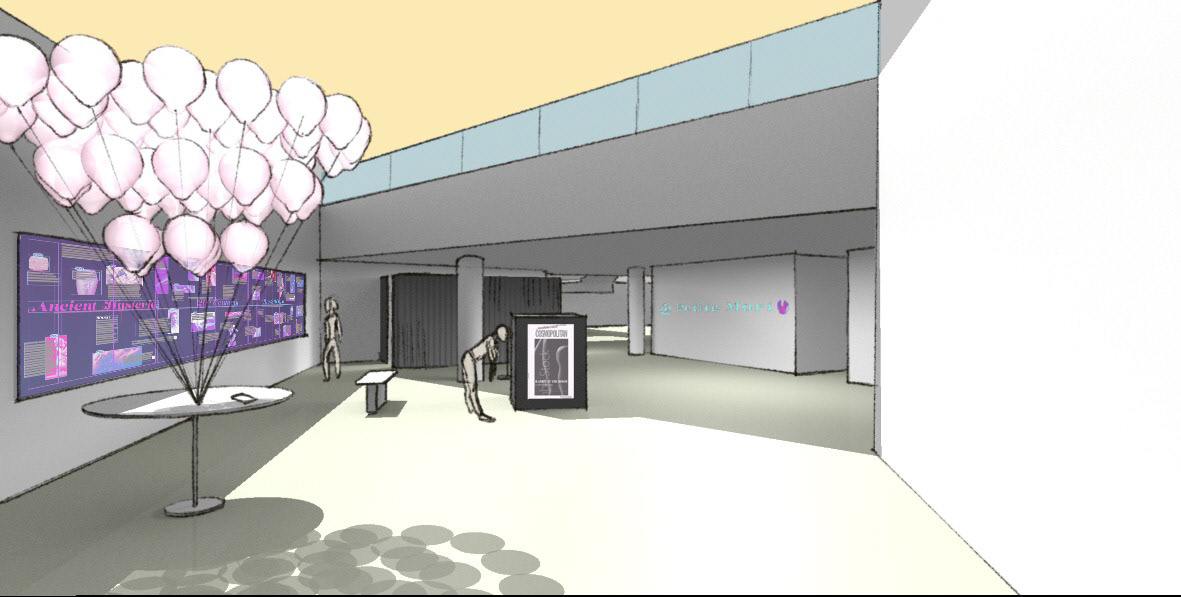 A rough floor-plan was sketched up before I realized that I needed to collaborate with an architect,
Christian Ridder
.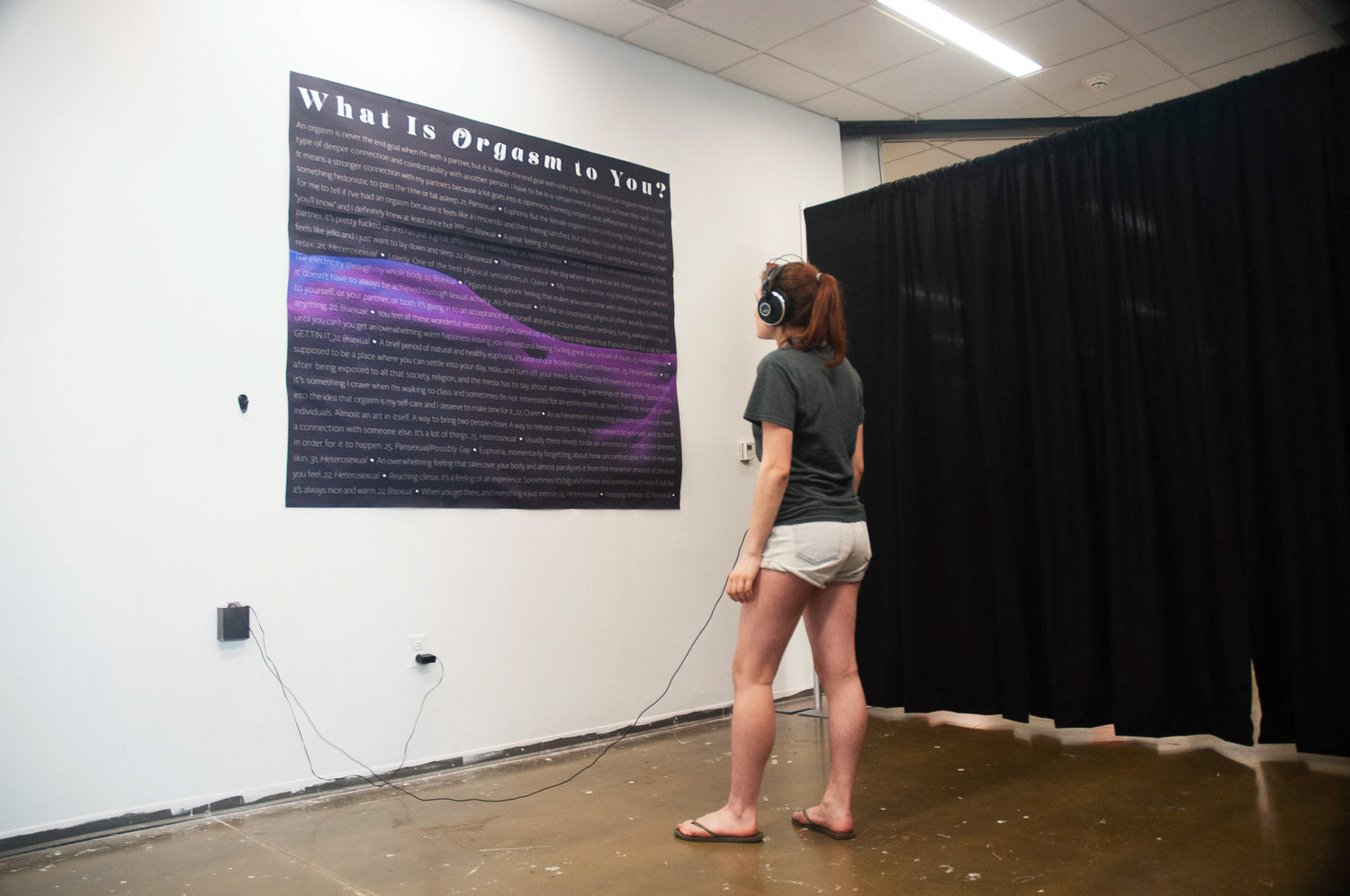 I enlisted a voice actor to read my favorite responses to my open ended question, "What is orgasm to you?" and directed the script reading.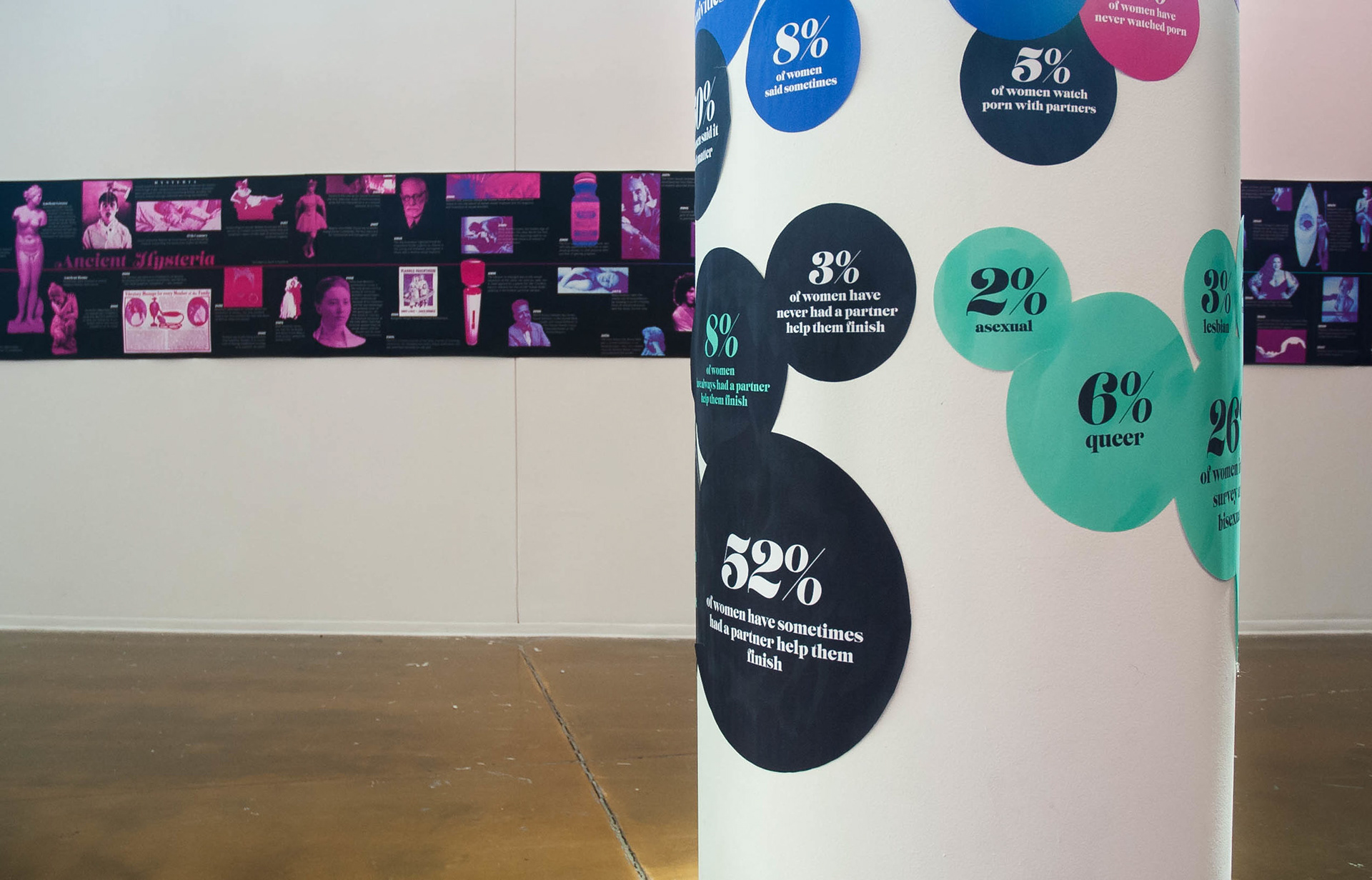 Using the data from my survey, I created statistics from the questions that I wrote and edited with a copywriter.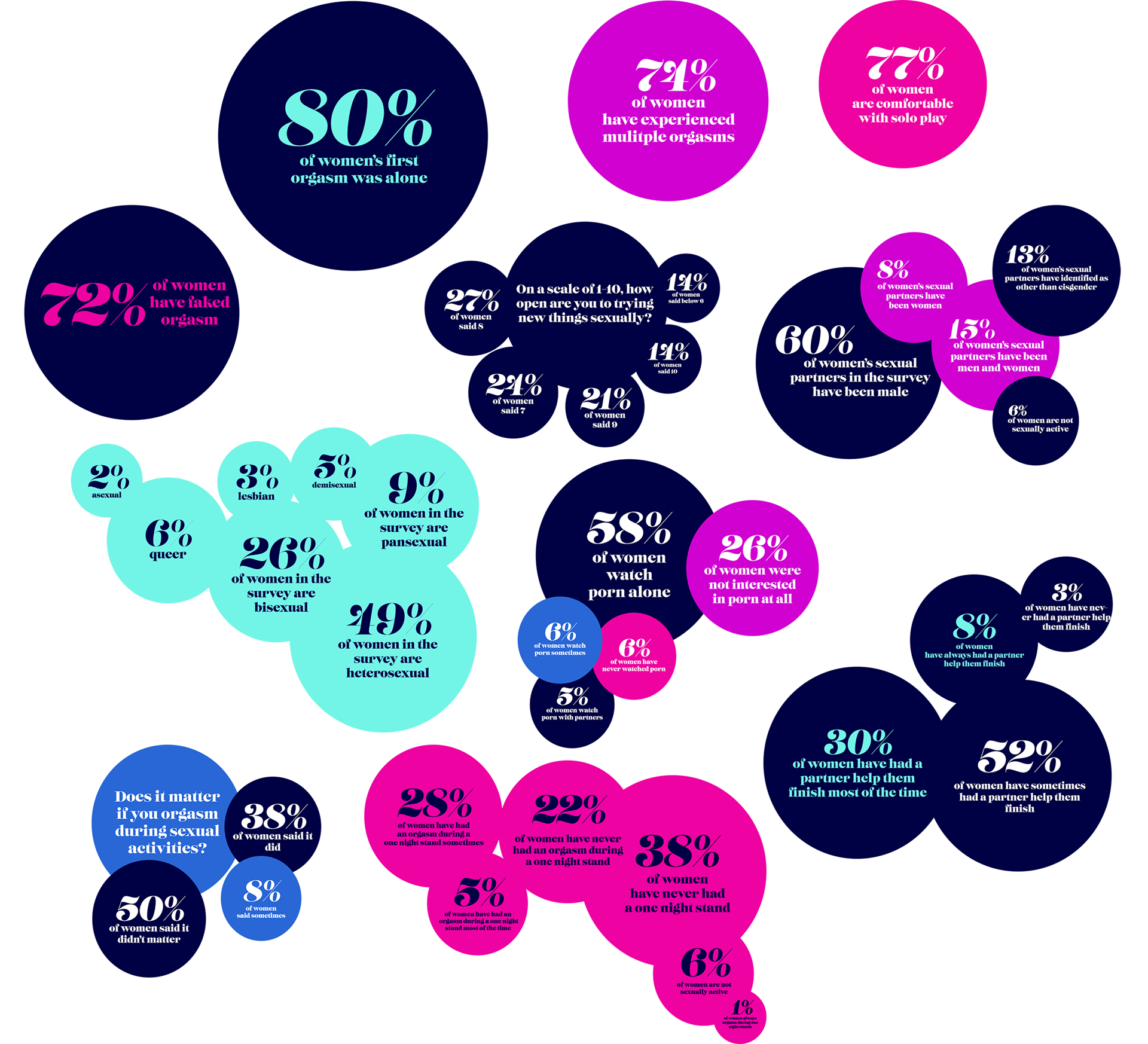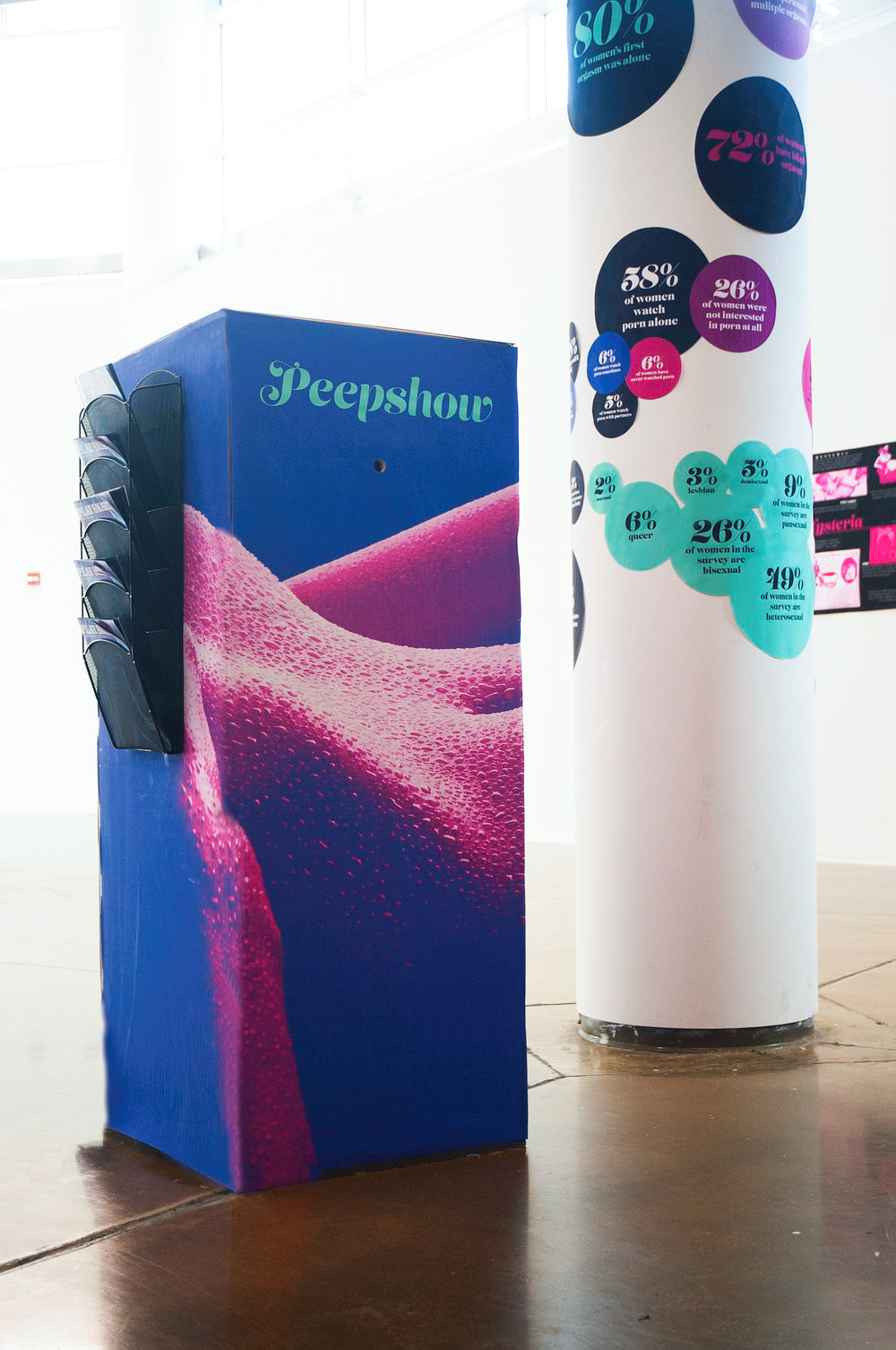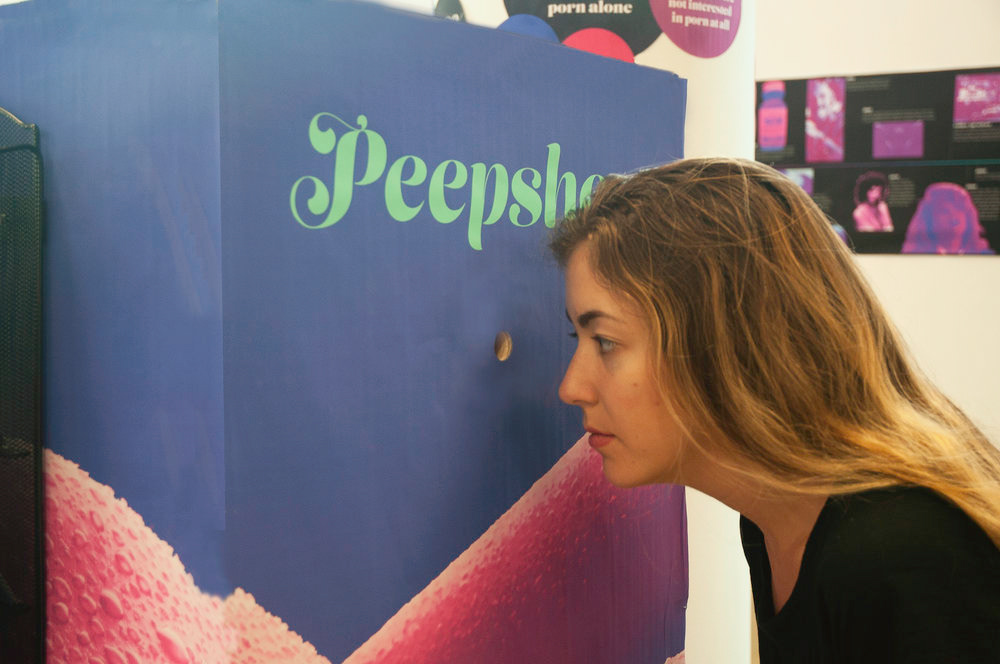 The last collaborative piece in my show, I built a five foot tall peepshow with a ceramicist. The peepshow, meant to reappropriate the male gaze plays a zoomed in, duotoned erotic film while playing two different studies using data from porn searches. To be cognizant of where my piece stands in art history contextually, I took cues from Étant donnés by Marcel Duchamp. I almost wanted to avoid the feeling of shock Donnés gives right away. Instead, I placed the hole for the peepshow awkwardly low, so most people had to crouch and creep to gaze upon the show. It was critical for most people to be distracted by the facts onscreen and to not notice that they had been enticed into watching pornography.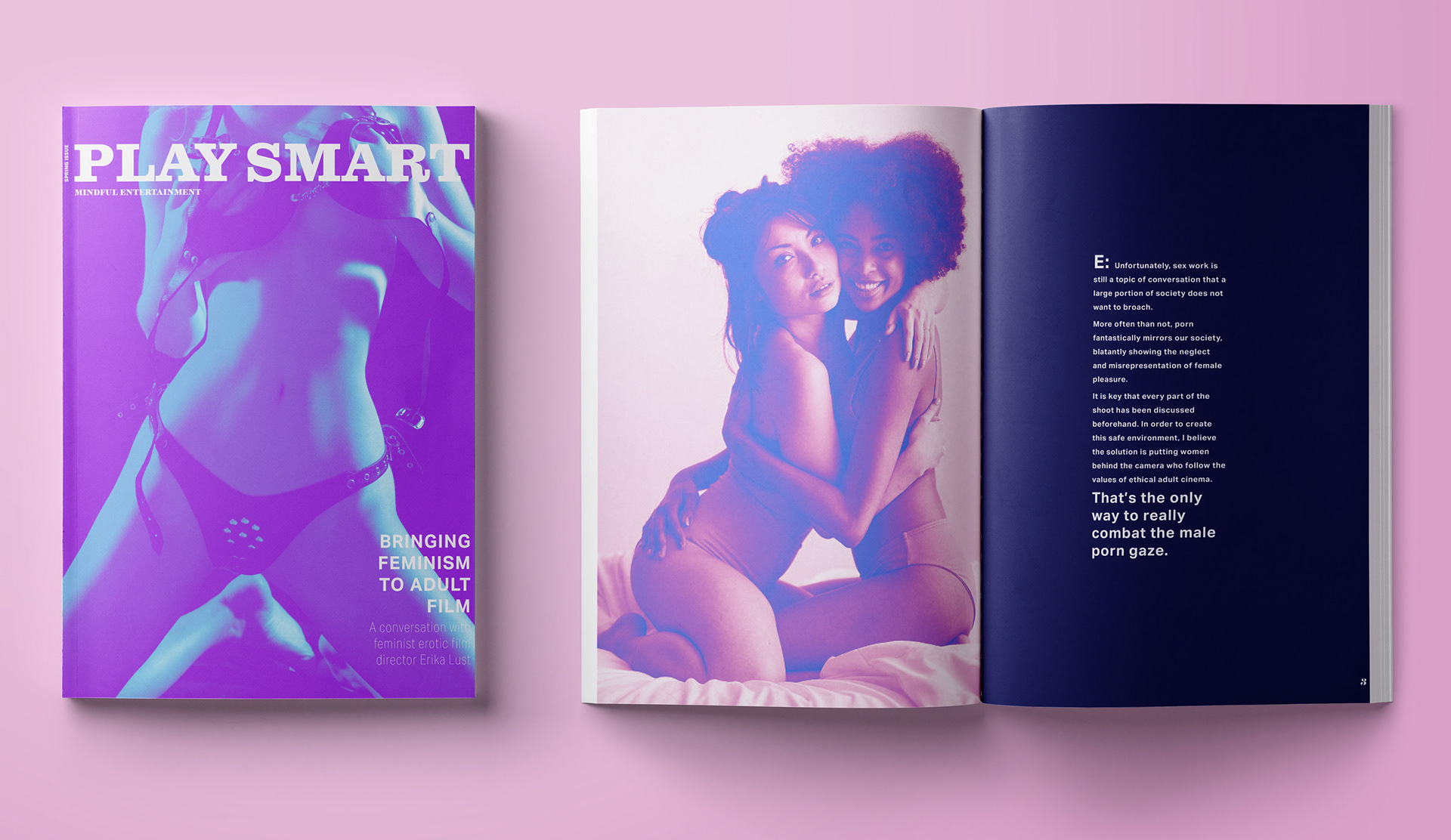 Lastly, I designed a zine that was intended to be installed on the side of the peepshow. Playsmart reappropriates the latent misogyny of Playboy and replaces it with the feminist film maker featured on the timeline and peepshow, Erika Lust. Lust is an advocate for ethical porn, and I think this was a crucial voice to feature in my show because of the blatant mistreatment of women frequently displayed in these films.